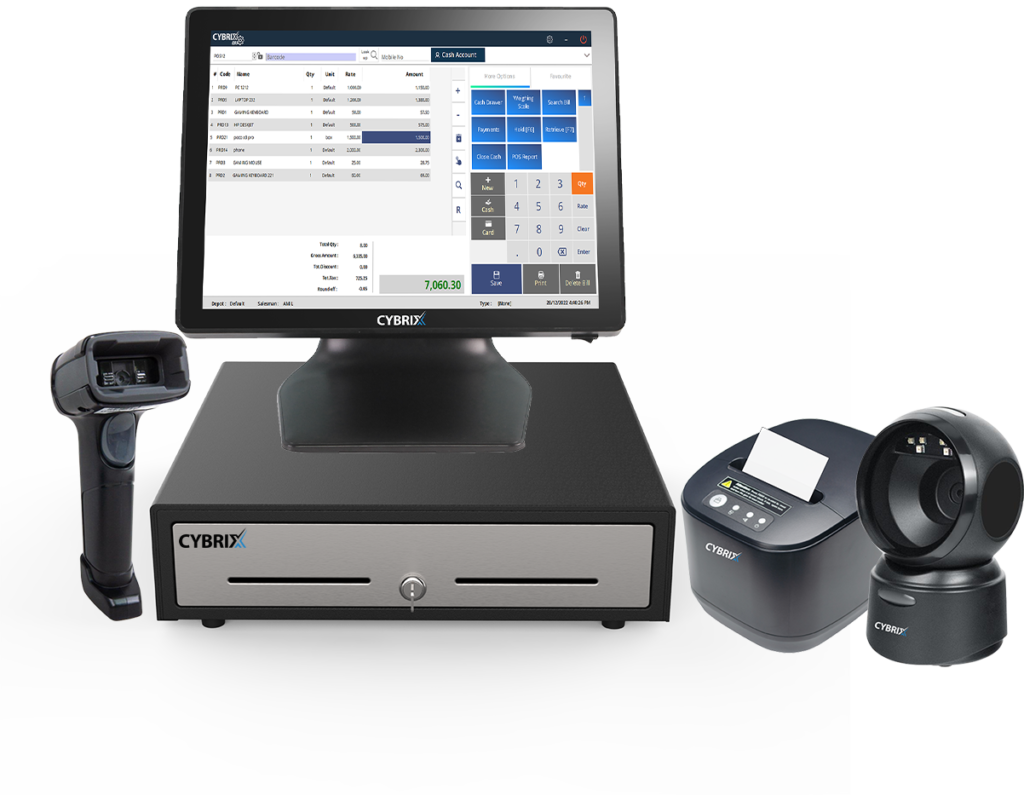 If you're in search of a stylish, all-in-one POS system, the 15″ Capacitive touch POS with a sleek design and impressive hardware specifications is definitely worth considering. With a J4125 CPU and 8GB DDR4 RAM, this POS system provides speedy performance that can efficiently handle complex transactions. It also features a 128GB SSD storage capacity, which allows you to store large amounts of data quickly and easily. The POS system also includes several interfaces, including VGA, HDMI, USB 2.0 and 3.0, RJ45, RJ11, and Audio, making it convenient to connect to other devices. Additionally, the MSR Reader USB slot and the second display option enhance the system's versatility and usability. Finally, the system runs on Windows, which is a widely-used and familiar operating system for many users, allowing for an easy and intuitive user experience.
Every Tool You Need to Run the Business
                                                            Don't need an entire hardware bundle? we offer separate hardware components that can help you get started.
Cybrix POS works with all of the main POS hardware manufacturers and distributors in the business, picking only the best equipment.
From past experience, we know that early tiny savings always evolve into long-term cost centers. The POS (Point of Sale) Devices such as Kitchen Display Systems and Workstations that are pre-programmed with POS-specific software streamline interactions between the front and back of the house, allowing for greater staff organization and efficiency, and, ultimately, better guest service.
Contact us today for a free consultation and guidance on the best hardware for your needs.
Looking for quick solution? Buy a complete system with everything you need, ready to plug and play with our POS bundles.
Cybrix POS offers a simple, pre-configured package(s) that have been chosen for their quality and dependability. We acquire and test all of our products to guarantee you have the best POS system available.
 Schedule a call with one our POS experts to discuss hardware options, logistics and financing.
Contact Us +971 50 379 0323
Products