Cybrix POS Workstation
Cybrix POS provides a wide range of affordable and innovative Hardware to
fit all preferences.
Talk to us today for a free consultation and advice on selecting
the right hardware for your needs.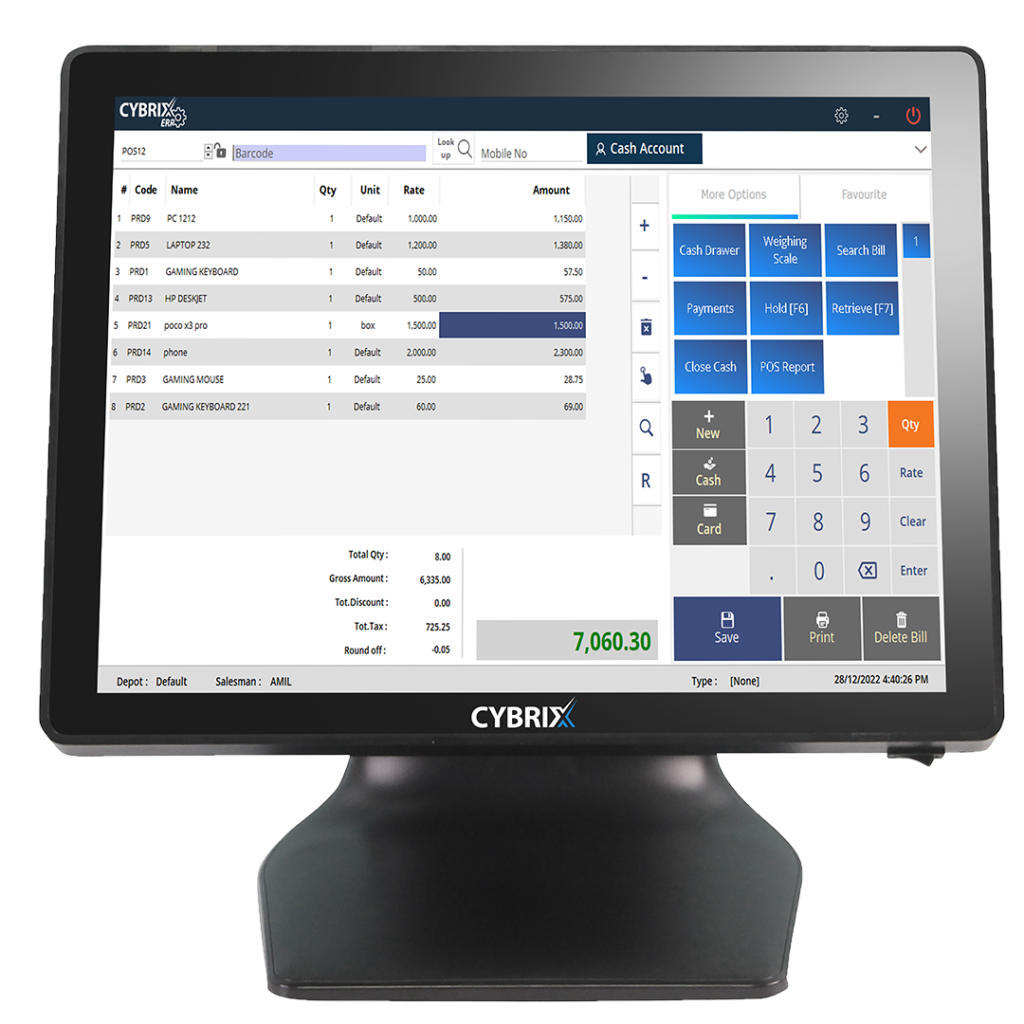 cybrix products
Cybrix pos workstation
Cybrix POS is a stylish, all-in-one POS system, the 15″ Capacitive touch POS with a sleek design and impressive hardware specifications is definitely worth considering. With a J4125 CPU and 8GB DDR4 RAM, this POS system provides speedy performance that can efficiently handle complex transactions. It also features a 128GB SSD storage capacity, which allows you to store large amounts of data quickly and easily. The POS system also includes several interfaces, including VGA, HDMI, USB 2.0 and 3.0, RJ45, RJ11, and Audio, making it convenient to connect to other devices. Additionally, the MSR Reader USB slot and the second display option enhance the system's versatility and usability. Finally, the system runs on Windows, which is a widely-used and familiar operating system for many users, allowing for an easy and intuitive user experience.
15″ Capacitive Touch
All-In-One POS
Contemporary and
Modern Styling
Intel® Celeron® Processor J4125
Multiple I/O Interfaces
for Peripherals
Fast Installation and
Easy Serviceability
Flexible Deployment
on a Counter or a Wall
Distribution, restaurant, specialty store, franchise industry optimization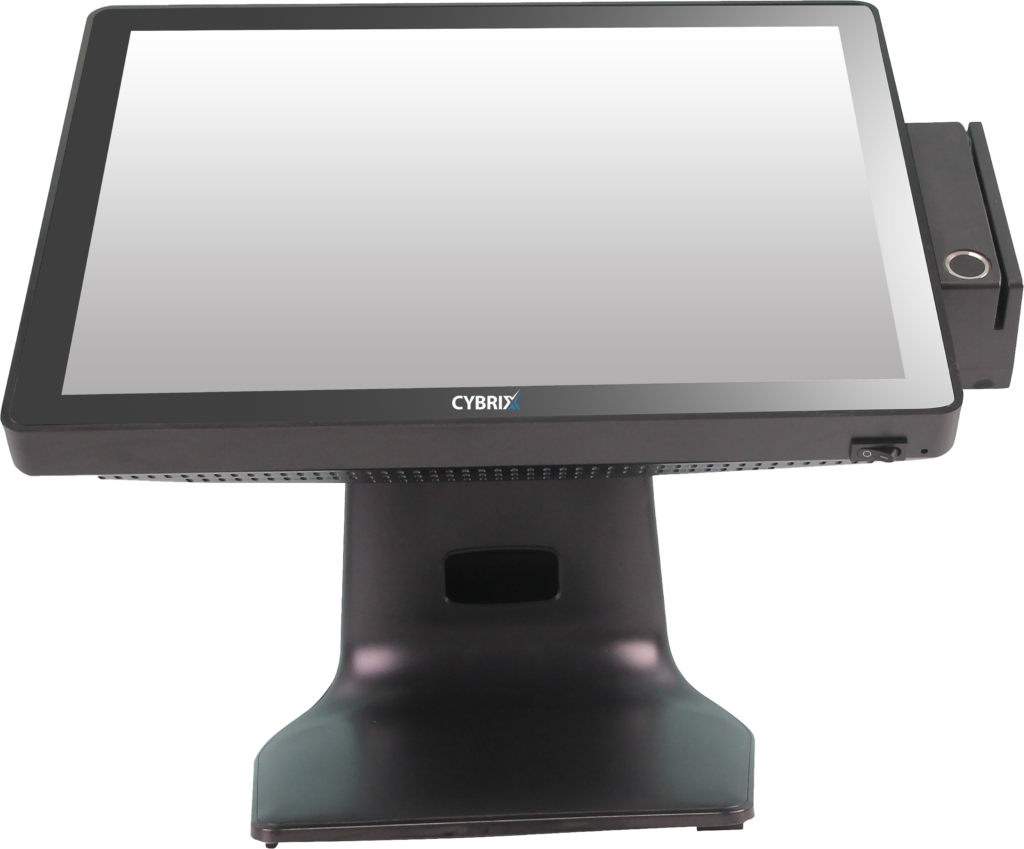 Display
15" Touch Screen Bright and Clear Screen
The Cybrix POS Terminal features a true-flat, bezel-free touch display that is designed to enhance performance, durability, and usability. Its PCAP touch display delivers an intuitive and familiar experience similar to tablets, reducing training time for staff. Additionally, the industrial-grade LED panel offers bright and crisp images, extended product life, and energy efficiency for maximum productivity. With the Cybrix POS Terminal, you can streamline your operations and provide a top-notch customer experience.
PROCESSOR
Powerful Performance
The J4125 is a quad-core CPU (central processing unit) powered by Intel. The J4125 has a base clock speed of 2.0 GHz and a turbo frequency of up to 2.7 GHz. It has a TDP (thermal design power) of 10 watts, making it an efficient choice for small form factor devices. The J4125 also includes Intel UHD Graphics 600, which supports 4K resolution and hardware decoding for popular video codecs. Overall, the J4125 is a capable CPU for lightweight computing tasks and low-power devices.
Design
CONTEMPORARY AND MODERN STYLING
The Cybrix POS workstation is a game-changer in the world of point-of-sale terminals. With its modern and contemporary styling, it stands out from the competition and seamlessly blends into today's store environments, all while enhancing the store's decor and brand image. Its sleek design is both functional and visually appealing, making it a top choice for businesses looking to upgrade their POS systems. Choose the Cybrix POS workstation to elevate your brand's image and enhance the customer experience.
Cybrix POS Station