Cybrix Products
Cybrix Thermal Printer
Cybrix Thermal Receipt Printers offer a speedy and noiseless printing experience. Direct thermal printing technology is cost-effective because it eliminates the need for ink cartridges, and is low-maintenance as only the thermal paper needs to be replaced once it runs out.
Talk to us today for a free consultation and advice on selecting
the right hardware for your needs.
cybrix products
WHY Cybrix thermal printer?
Cybrix Thermal Printer boasts impressive features that make it stand out from the competition. With a printing speed of 230 to 260mm/s, users can expect quick and efficient printing without compromising on noise levels. Its compact size and low power consumption make it a cost-effective and environmentally-friendly option. Additionally, the printer supports wall hanging and queuing functions, giving users more flexibility and convenience in their printing tasks. Finally, the printer is equipped with IAP online upgrade capabilities, allowing for easy and hassle-free software upgrades. Overall, this printer is a top-performing and versatile option for businesses or individuals in need of high-quality printing capabilities.
Cybrix Thermal Printer Features
Windows / Linux / Mac OS / Android Drivers
cybrix products
Cybrix thermal printer Images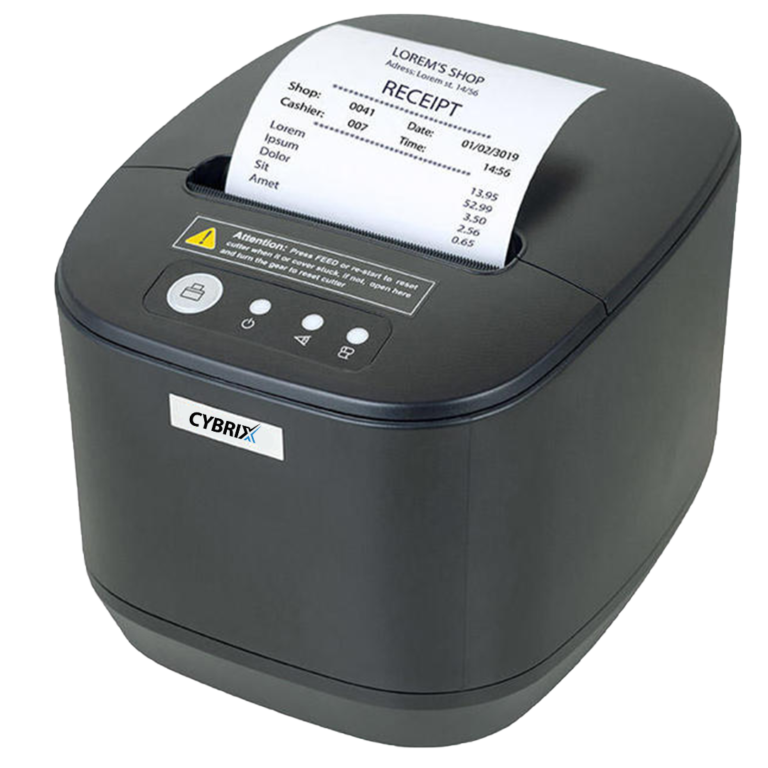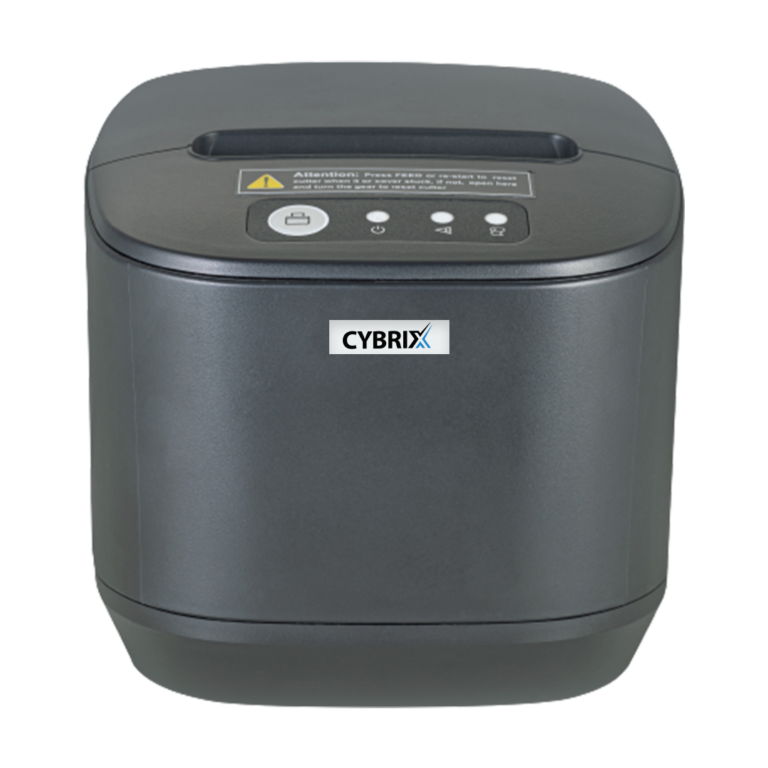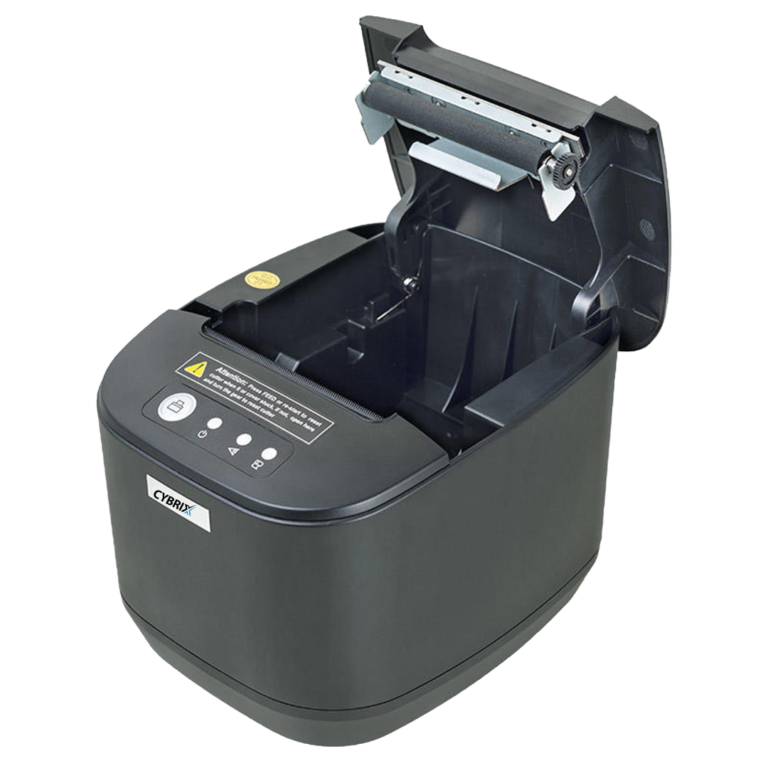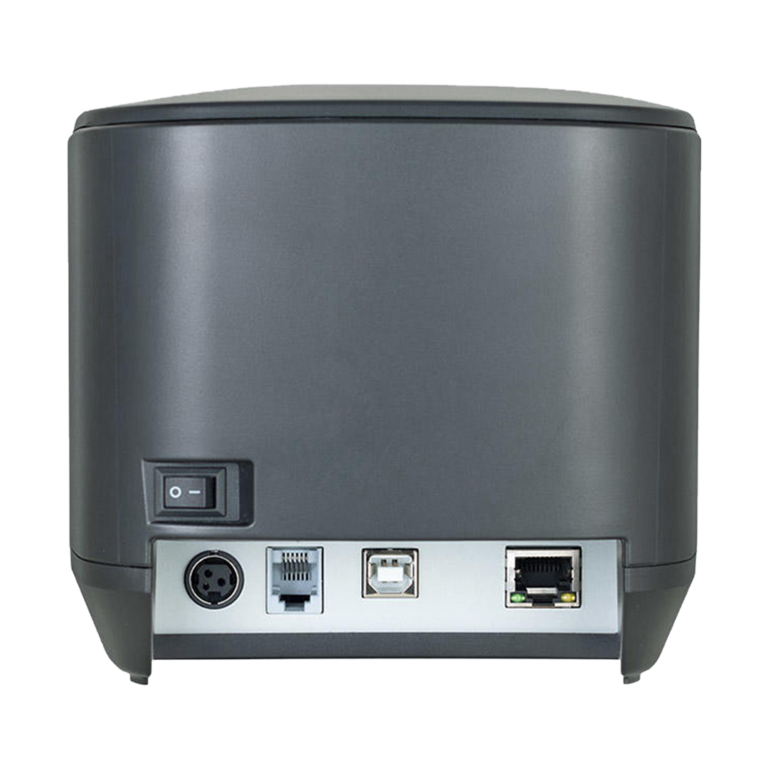 Cybrix Thermal Printer Specifications
Printing
Printing method
Direct thermal 
Media width
79.5±0.5mm / φ 80 mm
Print width
72mm
Column capacity
576 dots/line or 512 dots/line
Printing speed
230mm/s
260mm/s
Interface
USB / USB+Serial / USB+Lan /
(Optional: Bluetooth/Wifi)
USB+Serial+Lan
(Optional: Bluetooth/Wifi)
Line spacing
3.75mm (Adjustable by commands)

Character size

ANK,Font A:1.5×3.0mm(12×24 dots) Font B:1.1×2.1mm(9×17 dots) Chinese,traditional Chinese:3.0×3.0mm(24×24 dots)
Barcode Character
Extension character 
sheet
PC347(Standard Europe)、Katakana、PC850(Multilingual)、PC860(Portuguese)、PC863(Canadian-French)、PC865(Nordic)、West Europe、Greek、Hebrew、East Europe、Iran、WPC1252、PC866(Cyrillic#2)、PC852(Latin2)、PC858、IranII、Latvian、Arabic、PT151(1251)
1D Barcode
UPC-A/UPC-E/JAN13(EAN13)/JAN8(EAN8)/CODE39/ITF/CODABAR/CODE93/CODE128
2D Barcode
QR CODE: Lan / USB+Lan
QR CODE / PDF417
Input buffer
128 Kbytes: USB+Serial / USB / USB+Bluetooth/USB+WiFi
 256 Kbytes: Lan / USB+Lan / USB+Serial+Lan
NV Flash
256 Kbytes
Power
Power adaptor
Input: AC 100V/240V, 50~60Hz; Output:DC 24V/2.5A
Printer input
DC 24V/2.5A
Cash drawer 
DC 24V/1A
Physical characteristics
Weight
0.87 KG
Dimensions
180*145*130mm (D×W×H)
Environmental Requirements
Work environment
Temperature (0~45℃)  humidity(10~80%)
Storage environment
Temperature(-10~60℃) humidity(10~90%)
Reliability
Auto cutter
Partial
Cutter life
1.5 million cuts
Printer head life
150 KM
Software
Emulation
ESC / POS
Driver
Windows / Linux / Mac OS / Android
Cybrix Thermal Printer